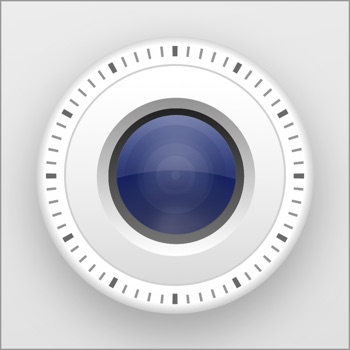 Picture Safe - Hidden Photos
van
Collect3 Pty Ltd
iPhone app: Compatibel met iPhone, iPad en iPod touch
Laatst bijgewerkt:

29-10-2019

---

€ 1.09

Gratis!

·

iOS 11.0

+

·

41.7 MB

·

Versie 4.0.9
Picture Safe - Hidden Photos van Collect3 Pty Ltd is een iPhone app met iOS versie 11.0 of hoger, geschikt bevonden voor gebruikers met leeftijden vanaf 4 jaar.
Picture Safe is the gold standard in security and privacy management for all your media.
Store, protect, and organise all your media with ease.
SECURITY
- Creates a password protected storage area for any image from your camera or photo album.
- SnoopStopper™ fake safe for would be intruders.
- Includes an entirely separate decoy safe for unauthorised users.
- Hardware encryption support¹
- Keypad entry theme
- Quick Hide - With a double tap action you can quickly show any image of your choosing.
MEDIA MANAGEMENT
- Folders for better organising of images and videos
- Cut, copy, paste, move and share files.
- USB Transfer via iTunes filesharing.
- Backup. Easily transfer copies of pictures from Picture Safe onto your PC/Mac via USB.
- Export back to photo album.
PHOTOS & VIDEOS
- Support for over 10 different video formats including MP4, AVI, WMV and MKV*
- Advanced video playback controls including skip back/fwd 30/60 seconds.
- Multiple photo slideshow options, multi-touch zoom, rotate, etc.
- Animated GIFs.
- AirPlay to your AppleTV.
HIGH QUALITY
- Beautiful and intuitive user interface designed for every iOS device.
- Dark UI
- Native support for Retina Display and higher. Images up to 2500x2500.
- High definition 1080P video playback.
- Doesn't downsize or reduce the quality of your original photos/videos.
- Support for ultra high resolution images.
The definitive privacy, photo management, and file transfer utility.
--
PRIVACY POLICY
https://picturesafe.app/privacy/index.html
TERMS OF USE
https://picturesafe.app/terms/index.html
Informatie voor Picture Safe - Hidden Photos is het laatst vergeleken op 3 jun. om 01:33. Downloads verlopen via iTunes, bekijk daar altijd de meest actuele prijs, compatibiliteit en andere informatie. Je hebt een actieve iTunes account nodig om apps aan te schaffen.
Nieuw in versie 4.0.9
Bug fixes and performance improvements.
Schermafdrukken
Prijsgeschiedenis
Recensies
Upgrade voor filmpjes is waardeloos
Ik was zeer tevreden over de gratis foto app, dus upgraden en betalen om filmpjes privé te houden...Na een dag of aantal uren zijn je opgeslagen filmpjes gewoon weg!
Echt waarde-loos dus!
Fix die bug!
2 / 5
door Jofile
10/05/2018
Bezoekers die deze app bekeken keken ook naar
Reageer op deze app