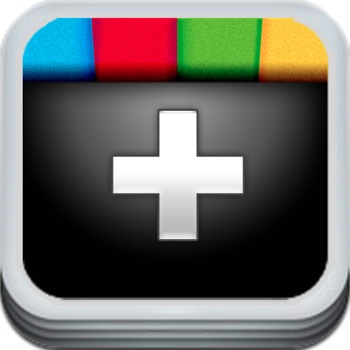 G-Pad - for Google+
van
Loytr Inc
iPad app: Alleen voor iPad
Releasedatum:

13-12-2011

Gratis!

·

iOS 4.0

+

·

6.64 MB

·

Versie 1.0.0
G-Pad - for Google+ van Loytr Inc is een iPad app met iOS versie 4.0 of hoger, geschikt bevonden voor gebruikers met leeftijden vanaf 17 jaar.
Google+, Twitter & Gmail beautifully designed for the iPad - β˜…β˜…β˜…β˜…β˜…
FREE FOR A LIMITED TIME! Featured by Apple "New & Noteworthy"
View multiple profiles as stackable, scrollable pages that are visually stunning & interactive.
• Beautiful Photo Galleries
• Twitter Timeline, DM, Mentions & more (via + button)
• Free Music
• Swipe-based navigation
• Interactive Video Player
• Games with Friends - Poker, Tiny Zoo, Tiny Chef, Mob Empire & more!
• Trending iPad Apps
• Quick Links (Stream, Circles, Gmail, Photos, Timeline, Profile & more!)
• Portrait & Landscape modes
• Pull-Down to Refresh
From the Creators of MyPad, the most popular app for Facebook
A more friendly way of being social. Optimized for fun.
Privacy:
G-Pad only accesses user data when the application is running. In order to offer some of the features without a re-login prompt, users need to allow offline permission. Your information is not being collected or saved. We are adding Privacy settings shortly in order for you to control application access.
We take our users' privacy very seriously and have taken many steps to ensure you are protected. Thank you for using G-Pad, we hope you love it!
Notes:
Google Plus, Gmail, Twitter, and the Google Plus and Twitter logos are trademarks of Google Inc and Twitter Inc, respectively.
G-Pad is not affiliated with, or sponsored by Google or Twitter.
---------
NEED HELP? Please delete then reinstall G-Pad - This has been confirmed to fix the issue. If that does not fix your problem, please email us :-) help@loytr.com
---------
Informatie voor G-Pad - for Google+ is het laatst vergeleken op 29 okt. om 14:33. Downloads verlopen via iTunes, controleer daar altijd de meest actuele prijs, compatibiliteit en andere informatie. Je hebt een actieve iTunes account nodig om apps aan te schaffen.
Regelmatig/Intense volwassen/suggestieve thema's.
Schermafdrukken
Bezoekers die deze app bekeken keken ook naar
Reageer op deze app