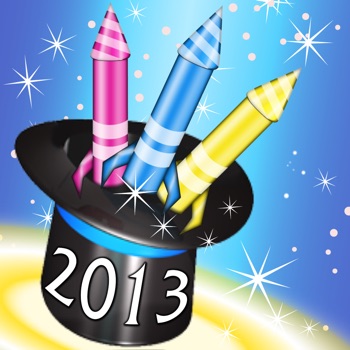 Free App Magic 2012 - Get Paid Apps For Free Every Day
van
MagicSolver
Universeel:

Compatibel met iPhone, iPad en iPod touch
Releasedatum:

16-12-2011

Gratis!

·

iOS 4.3

+

·

22.0 MB

·

Versie 2.0
Free App Magic 2012 - Get Paid Apps For Free Every Day van MagicSolver is een app voor iPhone, iPad en iPod touch met iOS versie 4.3 of hoger, geschikt bevonden voor gebruikers met leeftijden vanaf 4 jaar.
Discover three fantastic free apps every day in 2014 and save money with Free App Magic!
We hand pick three great apps from the 800,000 available on the App Store and make them free for you to download every day.
And every 24 hours, we change our selection to help you discover something amazing every single day.
Free App Magic is packed with features including:
Three fantastic apps free to download every day for 24 hours
Beautiful fireworks that make discovering apps explosive fun.
Your very own flying piggy bank that lets you know how much you've saved.
Great sharing tools to help you show off your discoveries on Facebook and Twitter
Download Free App Magic 2013 now, discover fantastic apps and celebrate the New Year and beyond!
* * * * *
We work hard for you to select the best apps every day. If you like Free App Magic 2013, please write us a nice review and share the app with your friends!
If you have suggestions of applications you would like to see free, post your app wishes in our Facebook Fan Page: http://bit.ly/FreeAppMagicFanPage
* * * * *
Like us on Facebook: http://bit.ly/FreeAppMagicFanPage
Follow us on Twitter: @MagicSolver
Informatie voor Free App Magic 2012 - Get Paid Apps For Free Every Day is het laatst vergeleken op 19 jul. om 19:48. Downloads verlopen via iTunes, controleer daar altijd de meest actuele prijs, compatibiliteit en andere informatie. Je hebt een actieve iTunes account nodig om apps aan te schaffen.
Nieuw in versie 2.0
New in this version:
* iPhone 5 and iPod 5 support
* Updated graphics
* Minor bug fixes
Recensies
Goeie app:)
De Apps zijn gratis in de AppStore omdat de App de Apps opzoekt die voor een dag of 2 dagen gratis zijn in de AppStore. Kijk je drie dagen later moet je wel betalen. Hij zoekt dus de gratis Apps die normaal betaald zijn en stuurt je daar heen.
5 / 5
door Marjan van Weert
02/05/2013
Bezoekers die deze app bekeken keken ook naar
Reageer op deze app