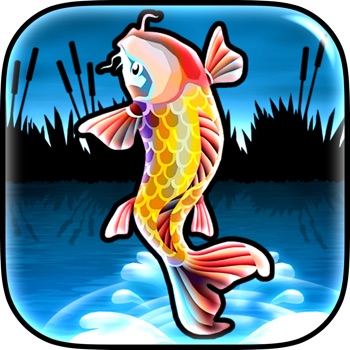 Chinese Checkers
van
WildCard Classics Inc
Universeel:

Compatibel met iPhone, iPad en iPod touch
Releasedatum:

02-05-2011

€ 2.29

·

iOS 6.0

+

·

47.5 MB

·

Versie 1.2.1
Chinese Checkers van WildCard Classics Inc is een app voor iPhone, iPad en iPod touch met iOS versie 6.0 of hoger, geschikt bevonden voor gebruikers met leeftijden vanaf 4 jaar.
Transport yourself to the ultimate Zen experience with Chinese Checkers. A new take on the classic marble board game that is fun for the whole family. Be the first to guide your school of koi across the pond to win. Immerse yourself in a graphically rich environment with beautifully stunning visuals.
Fully universal, optimized for the iPad and iPhone. Use your iPad as a virtual board with up to six players. Play against your friends online with Game Center or challenge up to five computer opponents in single player mode with multiple levels of difficulty.
Novice and advanced players alike will find their match with 3 levels of difficulty. A training mode highlight moves and helps players spot more complex jumps.
CHINESE CHECKERS FEATURES:
- Play online with Game Center by inviting your friends or playing against random opponents
- Multiplayer Support (on the device with 2-6 players)
- Peer to peer over Bluetooth
- Compete for Leaderboard ranking
- Unlock Achievements
- Track your performance with game statistics
- Stunning visuals, music and sound effects
- 3 levels of difficulty
- Training mode gives you a helping hand
- Addictive game play
Informatie voor Chinese Checkers is het laatst vergeleken op 22 mrt. om 09:45. Aankopen verlopen via iTunes, controleer daar altijd de meest actuele prijs, compatibiliteit en andere informatie. Je hebt een actieve iTunes account nodig om apps aan te schaffen.
Nieuw in versie 1.2.1
As always, thank you for making us the #1 Chinese Checkers on the App Store!
This update includes:
- Fixes for all known issues
- Online invitation improvements
Thanks again for all your amazing support. We appreciate every iTunes review, so keep them coming!
____________________________________________
Follow us online for news and sneak previews:
Facebook.com/TrivialTech
Twitter.com/TrivialTech
Prijsgeschiedenis
Bezoekers die deze app bekeken keken ook naar
Reageer op deze app