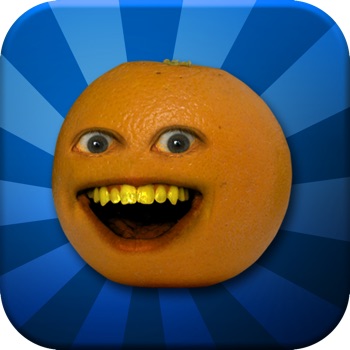 Annoying Orange: Kitchen Carnage HD
van
Bottle Rocket
iPad app: Alleen voor iPad
Releasedatum:

05-05-2011

€ 3.49

·

iOS 3.2

+

·

32.8 MB

·

Versie 1.5.1
Annoying Orange: Kitchen Carnage HD van Bottle Rocket is een iPad app met iOS versie 3.2 of hoger, geschikt bevonden voor gebruikers met leeftijden vanaf 4 jaar.
HEY! HEY! Fling characters like Cantaloupe, Banana and "Painapple" to a variety of gruesome deaths while you rack up points and bonus time in your quest to become the best Fruitslinger in the Kitchen! Oh yeah, and one more thing! KNIFE! HAHAHAHA!
He's cute. He's Annoying. He's an Orange! To some, he's the king of comedy, the prince of puns, the earl of irritation! And to others, he's just a royal pain in the butt. Call him what you like, just don't call him an apple! He hates that!
"there's something maddeningly addictive about the game"
-- Slide to Play
"you just can't put it down!"
-- The Appera
"woof!"
-- Cuddles
Features:
• Fast-paced fruit-slinging arcade action in a beautifully rendered 3D kitchen!
• A flick of the finger sends Apple, Banana, Cantaloupe and more to juice spraying deaths.
• Collect big points with bonus multipliers on blenders, cutting boards and the almighty "Vent Hood of Death"!
• Collect Nuclear Limes to power up the 10,000,000 Watt microwave that destroys all fruit in sight for juicy bonus points!
• Earn bonus time from Orange's entourage hiding in the cabinets (shake device or tap door when the cabinets knock)!
• Challenge yourself to Classic mode or test your accuracy in Balloon Popping mode!
• Claim your spot at the top of the fruit salad with Game Center (over 20 achievements and 3 global leader boards)!
• Over 50 unique voice clips and animations from your favorite series characters!
• New updates with horrible deaths coming soon!
• Knife!
Check out these other great games from Thruster:
• Luma Link
• It's Fred!
• Freddie Wong: Flower Warfare
• Doodle Bomb
Informatie voor Annoying Orange: Kitchen Carnage HD is het laatst vergeleken op 7 jul. om 21:55. Aankopen verlopen via iTunes, controleer daar altijd de meest actuele prijs, compatibiliteit en andere informatie. Je hebt een actieve iTunes account nodig om apps aan te schaffen.
Nieuw in versie 1.5.1
• Mistletoe has left the party with all the decorations
• Squash becomes a permanent member of the cast
• Rapberry makes his way back to the kitchen
• Popping balloons in Endless Mode now gives you points
• Minor bug fixes and enhancements
Schermafdrukken
Prijsgeschiedenis
Recensie
Not bad, for an apple
Game is real fun to play and quite addictive.
However it doesn't keep me playing all the time, but maybe that's a good thing.

KNIFE!
4 / 5
door S S J2 Samus
06/02/2012
Bezoekers die deze app bekeken keken ook naar
Reageer op deze app